What Is it?
COVID-19 is caused by a novel coronavirus called SARS-CoV-2. Symptoms may show up 2-14 days after exposure to the virus in the form of a fever, coughing, and shortness of breath (not limited to this). The virus is highly contagious and is mainly spread from person to person through close contact with other people and through respiratory droplets (coughing, sneezing, talking). However, the virus may also spread even if people are not showing symptoms (asymptomatic) and by touching objects or surfaces that have the virus on them. It has also been recently reported that the coronavirus is starting to make its way into younger populations.
Find a Vaccination Site Near Me
The Importance of Masks
Given that the virus is primarily spread through respiratory droplets, it is vitally important to wear masks and other forms of personal protective equipment (gloves). Masks provide a barrier to the release of your own respiratory droplets that could otherwise end up in the air and onto other people.
Types of Masks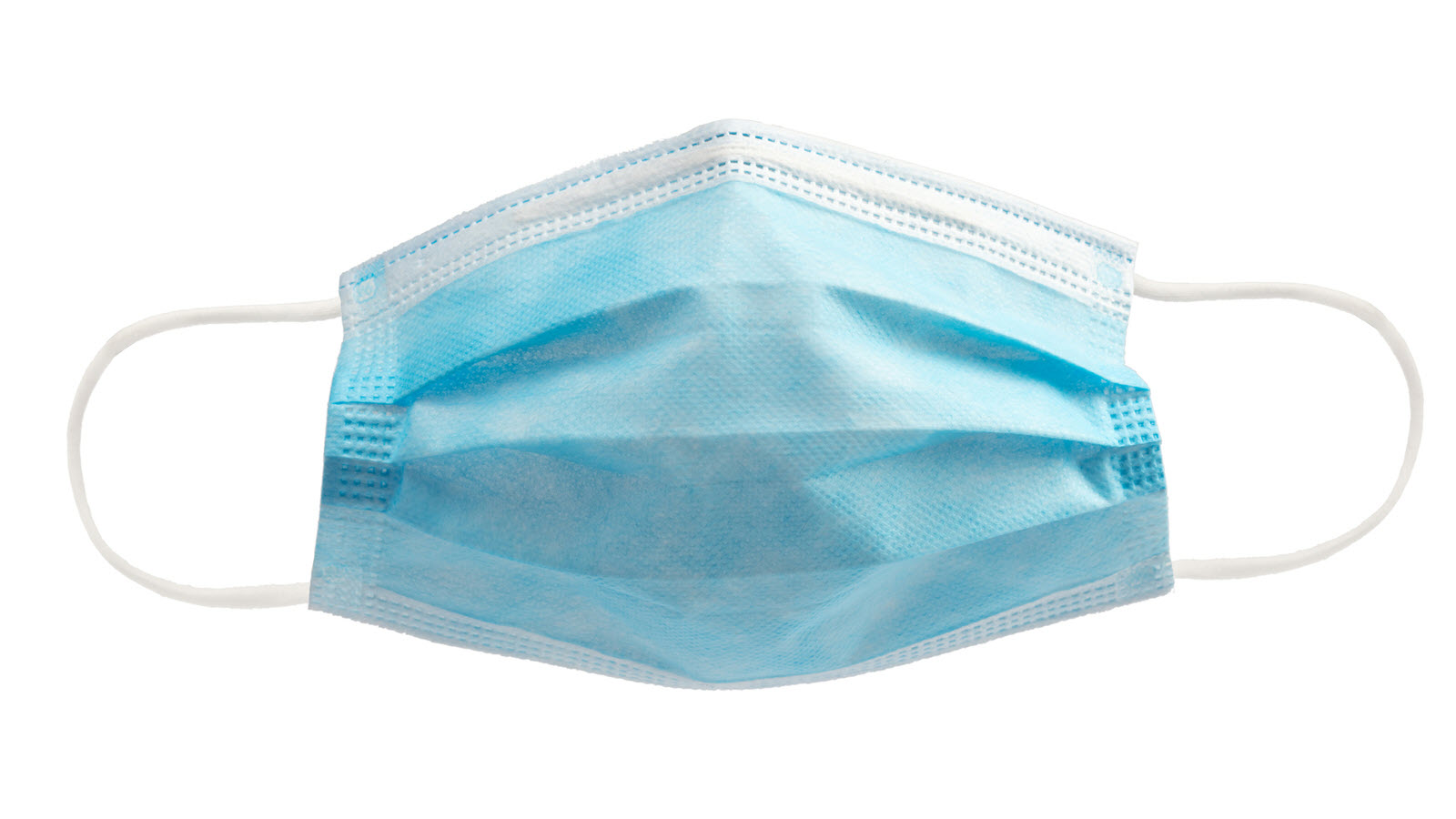 Surgical and Disposable Masks
These are the masks that Masked Heroes Initiative primarily distributes! Surgical masks are loose-fitting, disposable masks that offer protection from large particles and sprays that may contain germs. They are primarily effective in preventing the spread of respiratory droplets to others. The U.S. Food and Drug Administration has not yet approved of a specific surgical mask to be used during the pandemic, but a majority of these masks (especially 3-ply masks) can offer sufficient protection when N95 masks are unavailable. To wear surgical masks properly, the wearer must cover both their mouth and nose (nostrils). When putting on or removing this type of mask, only the straps should be touched for safe handling and prevention of contamination. If the mask becomes damaged or soiled in any way, or if breathing becomes arduous while wearing the mask, discard the covering and replace it as soon as possible. To safely dispose of the mask, place it in a sealable bag before discarding it in the trash.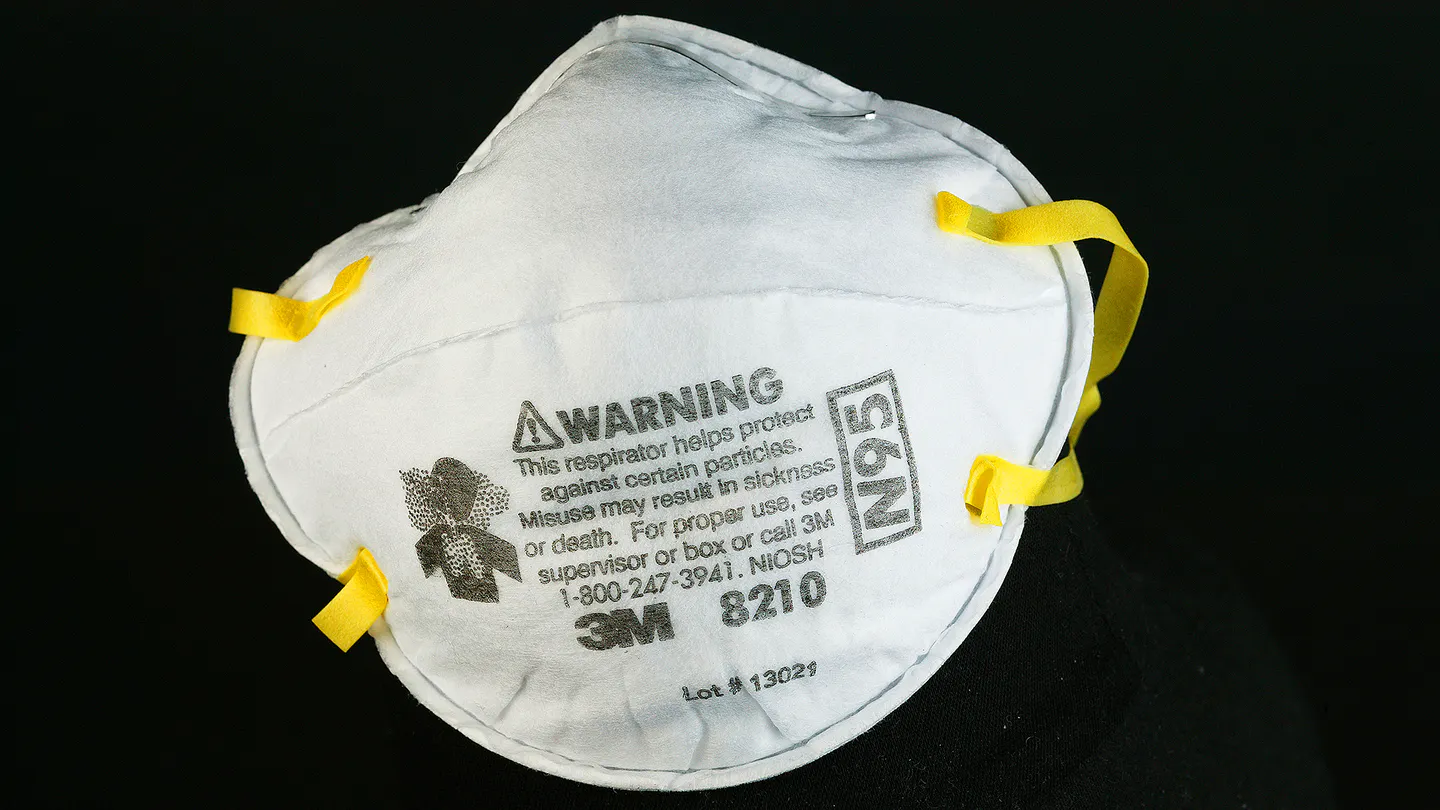 N95 Respirators
N95 respirators offer additional protection compared to the typical surgical mask because they are able to filter out large and small particles. They provide a tight seal on the face and as a result, oftentimes, have valves that make them easier to breathe through. However, with these types of masks, when the wearer exhales, unfiltered air is released, meaning that it does not always prevent the spread of the virus. These types of masks should be reserved for front-line healthcare workers.
Why Masks Are Still Necessary After Vaccinations
Even after getting a vaccine, pandemic precautions will still be necessary. Public health measures like avoiding large crowds, social distancing, washing hands, and wearing a mask should continue to be commonplace for the time being. In the words of Dr. Anthony Fauci, "it's not going to be a light switch" back to the pre-pandemic days. Why? For one, no vaccine is 100% effective, and the COVID-19 vaccines are no exception. The effectiveness of the Pfizer vaccine after one dose is about 52%, and jumps to 95% after the second dose. Similarly, for the Moderna vaccine, the effectiveness is about 80.2% after a single dose, compared to 95.6% after the second one. What this means is that it is entirely possible that one out of every twenty people could still get infected— even after vaccination. Secondly, it's not known whether or not it is possible to transmit the virus after getting vaccinated. In the interest of time, this was not one of the main points of focus in the trial stages of vaccine development. Scientists had two areas of priority: safety and efficacy, but in doing so, sacrificed answers to questions like these. However, some professionals do believe it is entirely plausible citing the fact that getting vaccinated simply means one is less likely to develop symptoms. This, in no way, means the immune system has completely fought off the virus; rather, the virus is potentially surviving, reproducing, and being expelled from the nose or mouth through a sneeze or cough. This is why masks are still necessary.
Mask Shortages
Nearly a year later and the United States is still facing immense N95 shortages— an issue that is rooted in a significantly weakened supply chain that is met with sustained pressure by consumer demand. Despite the CDC's warnings that N95s should not be used by the general public, hospitals and healthcare personnel across the nation have been forced to reuse single-use equipment and ration their supply of masks. According to N95 producers, costs of medical supplies, including N95 masks, have doubled since the start of the pandemic, while demand has skyrocketed 500% since mid-2020. Nurses across the nation have reported being forced to use and re-use their masks for up to five shifts. With the appearance of several new strains of COVID, the Biden administration's new mask policy, and soaring death tolls, the demand for masks— any kind of masks— is on an unprecedented scale, according to some sources. But some still remain hopeful that the steadily increasing vaccine distribution, and subsequent diminished risks, can reduce pressure on mask manufacturers and distributors to finally allow healthcare workers to utilize single-use masks the way they are supposed to be used.
Legislation to Combat the Pandemic
In his first two days in office, President Biden signed ten executive orders designed to combat the COVID-19 pandemic. This plan consisted of accelerating coronavirus testing, enhancing vaccine production by funding state and local governments, boosting production and supply of medical equipment, and an overall sense of urgency to stop the spread. Among the most important orders are the following: Masks: In addition to mandating masks on federal property, the President also called upon governors, local officials, and community leaders to encourage public health measures like masks and social distancing. Travel: Public transportation, whether by land, air, or sea, will also require mask-wearing. International arrivals will be subjected to COVID-19 testing, only allowed in after a negative test and a mandated quarantine. More generally, all domestic and international travel agencies will employ heightened public health policies. Supply Chain: Citing the Defense Production Act, Biden called upon mask manufacturers and other medical supply companies to boost production— a much needed piece of legislation to combat the heightened demand for medical-grade supplies, as mentioned above. State and Local Support: Increased funding to state and local officials to enhance vaccine distribution was also ordered, encompassing the establishment of more vaccination sites and the launch of a vaccine education campaign. This comes as part of an attempt to build the infrastructure to fulfill Biden's promise of 100 million shots in 100 days. New Treatments and Testing: Plans to increase research into new treatments and more rapid ways of testing are also in the works. A pandemic board was created to focus on diversity in clinical trials, as well as innovative rapid testing methods. Reopening Schools and Businesses: On reopening schools and businesses, the federal government aims to provide clear guidelines on the best method to congregate in public settings, specifically by increasing research into mitigating the risks involved in doing so. The plan also calls for more stringent protections for employees in high-risk sectors of industry.
Testing Information
Currently, two types of tests are available to determine if someone has or has had the coronavirus: the viral and antibody test. The viral test checks your body for the virus, and identifies if you currently have COVID-19. The antibody test identifies if you formerly had the virus by checking the antibodies in your system. Testing guidelines are set by state and local health departments as well as healthcare providers, so if you feel any symptoms, please check the appropriate websites. The CDC link below is a gateway to resources, and we strongly urge you to check it out.
Additional Links
Visit these sites for additional reliable information
Cedars Sinai Reliable Sources, Pratt Library Reliable Sources, CDC Reliable Sources
Sources
CDC How COVID Spreads, CDC COVID Symptoms, CDC Testing, CNN, GVWire, Vox, The Atlantic, FDA Masks